Southern Conquest was a scenario that ran in Aces High starting in February, 2016. The basic motivation was to have a scenario based on a series of battles from North Africa up through Italy, specifically: the Siege of Malta, Operation Torch, Operation Husky, and 15th AF strategic bombing out of Foggia, Italy.
Event descriptions:
Part 1 (overall)
Part 2 (Malta)
Part 3 (Torch)
Part 4 (Husky)
Part 5 (15th AF)
Some of the action.
Frame 1: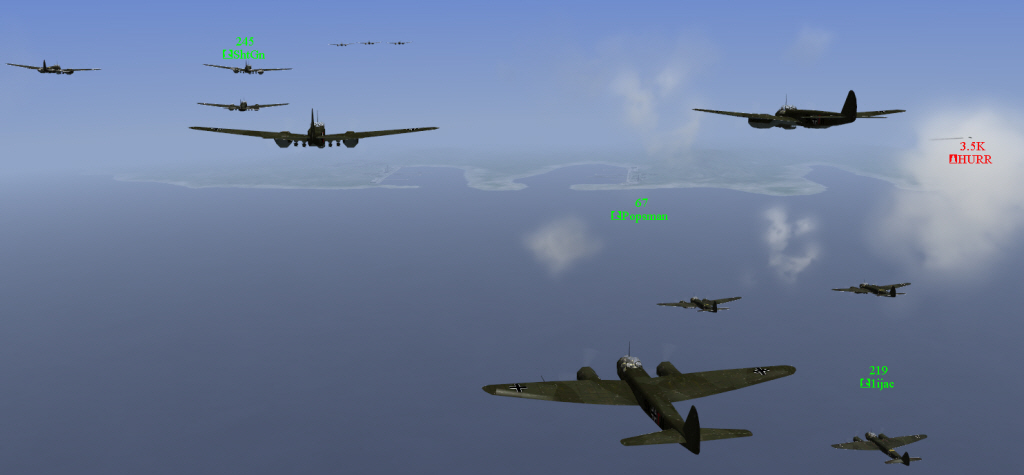 Axis 6 on the way to hit Malta in our Ju 88A-4's.

Video of LG 1 (Axis 6) fighting its way to the ships and attacking them.
Frame 3:

Video of KG 30 (Axis 6) racing into the port near end of frame, to try an attack on enemy invasion fleet.
Frame 4:

Video of ZG 26 (Axis 6) attacking incoming B-24's.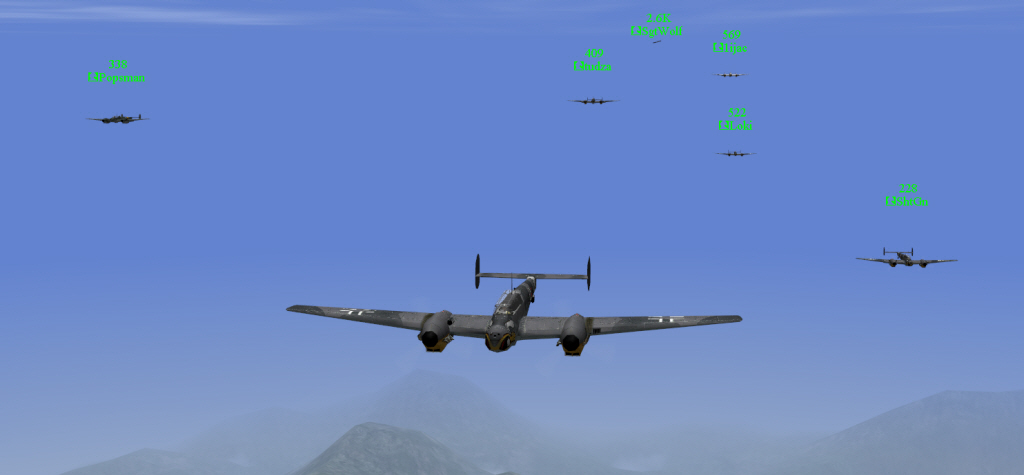 Axis 6 in our Bf 110G-2's on the way to intercept enemy B-24's.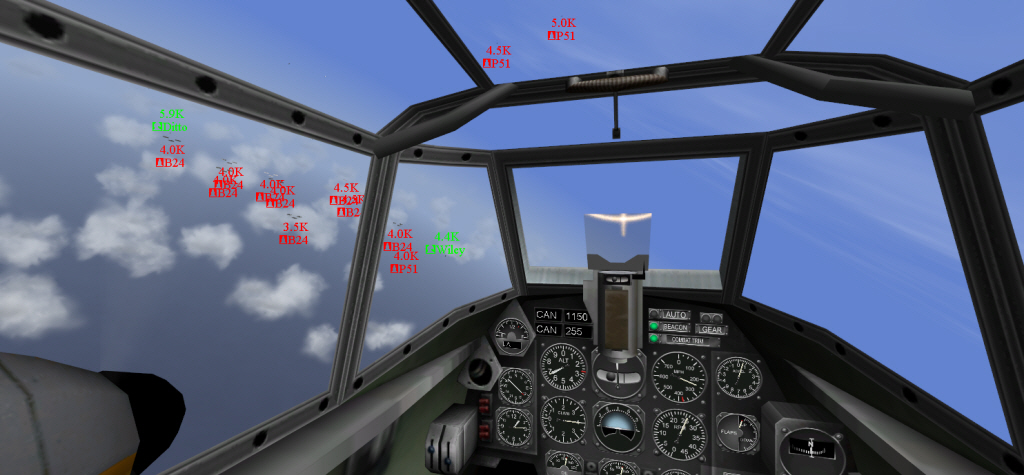 Bombers in sight, along with some escorting P-51's.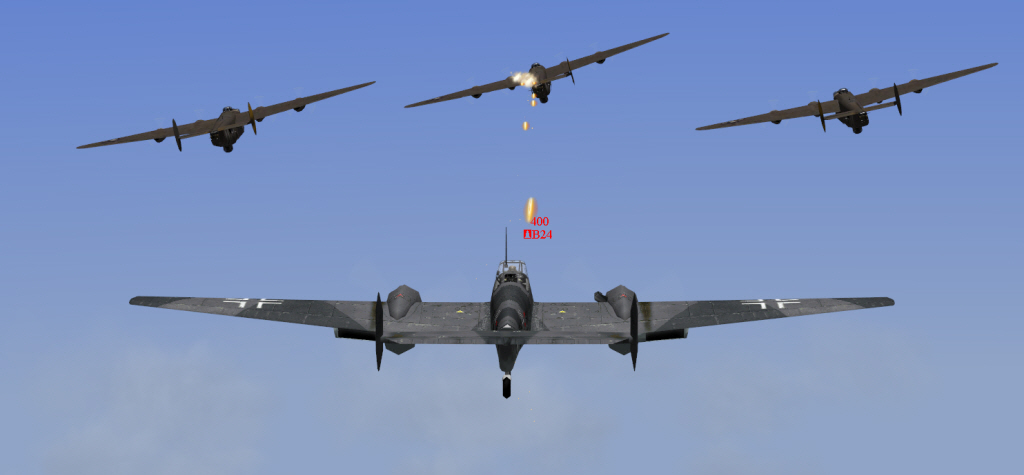 Shooting down a B-24 in the lead formation.

A look behind at the mayhem as I pass under the B-24's.

Video of ZG 26 (Axis 6) diving on P-51's fighting on deck.

Blasting a P-51B in a dogfight on the deck near the end of the battle.
---
by Brooke P. Anderson
e-mail: brooke@electraforge.com

Click here to go back to my main gaming page.